Britney Davis is a member of the Python Nu Kappa sorority.
Bio
Monsters University
Britney Davis is part of the Python Nu Kappa sorority, and one of Carrie Williams' henchwomen.
Description
Britney has turquoise skin and pink hair.
Facts
Britney is the most extroverted one, she's the chearleader in her Sorority, she practiced a Slogen that says "the PNK's are cute, the PNK's are sweet- if you dare to challenge us, we will end you' She also practices a very high Screech that can shatter glass.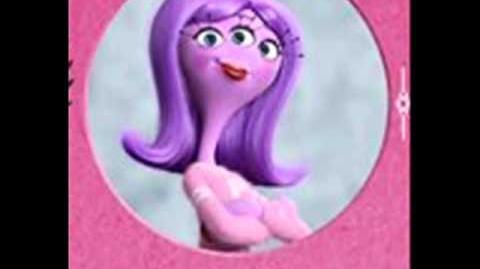 Appearances
Films
Quotes
"You're one of us now, right?" (from the Movie)
"This party is lame. Where are all the guys?" (from Party Central)
Trivia

This image is curious because, despite that is written Carrie Williams, that scarer is Britney Davis.
Gallery